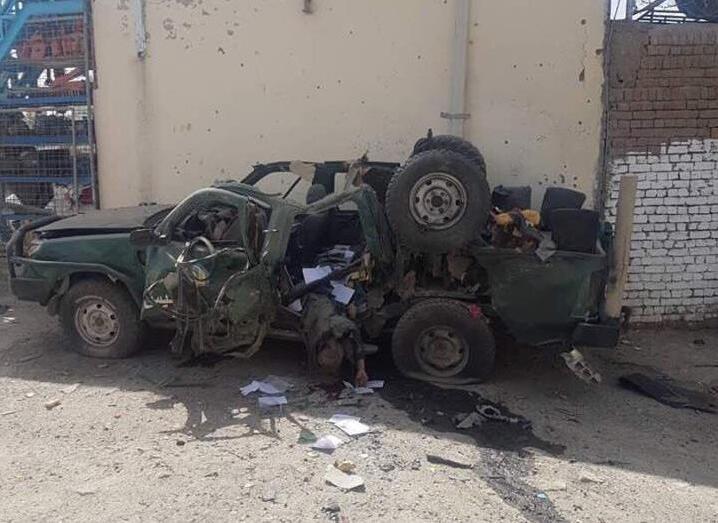 Near the gate of the Independent Election Commission of Afghanistan (IEC) where supporters of disqualified candidates had gathered as a protest, at least one policeman was killed and another injured.
Kabul Police Spokesman Hashmat Stanekzai said the blast took place at around 1:15pm in police district 9 when a suicide bomber attempted to enter among the protesters.
He added that the suicide attacker detonated his explosives-packed vest after he was identified and stopped by police.
Initially, police told Ariana News that the blast was as a result of a sticky bomb attached to a police vehicle.
Immediately there was no claim of responsibility.
Earlier today, backers of six disqualified candidates closed down IEC main office to protest over the removal of 35 names from the parliamentary election candidate list.