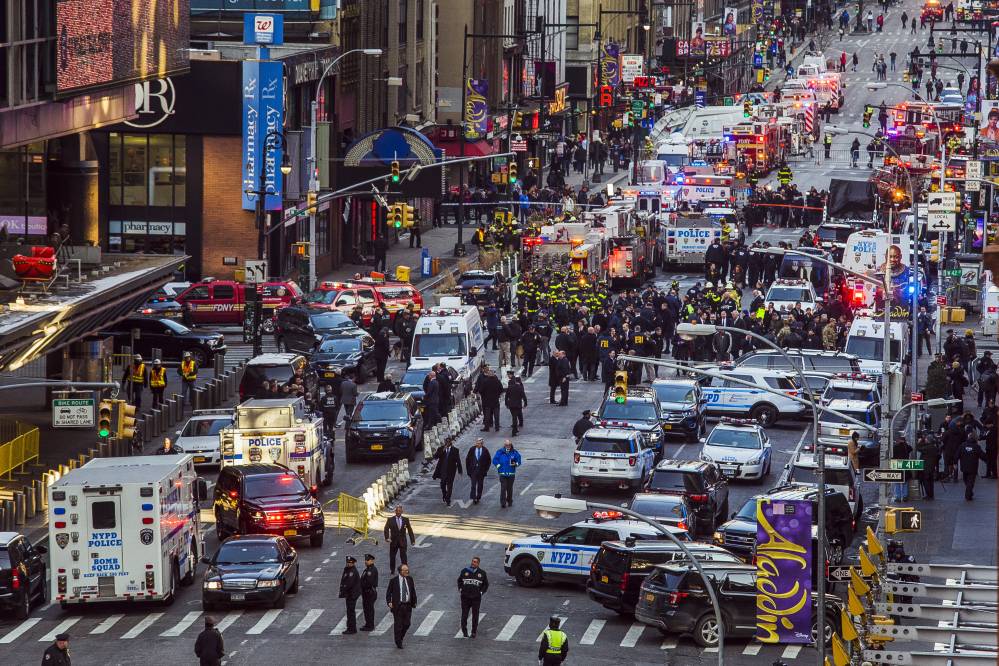 A would-be suicide bomber inspired by Islamic State extremists strapped on a crude pipe bomb, slipped unnoticed into the nation's busiest subway system and set the device off at rush hour Monday in a scenario that New York has dreaded for years, authorities said.
In the end, the only serious wounds were to the suspect identified as Akayed Ullah, a 27-year-old Bangladeshi immigrant and former cab driver. But the attack sent terrified commuters fleeing through a smoky passageway, and three people suffered headaches and ringing ears from the first bomb blast in the subway in more than two decades.
"This was an attempted terrorist attack," Democratic Mayor Bill de Blasio said. "Thank God the perpetrator did not achieve his ultimate goals."
The suspect had looked at Islamic State propaganda online and told investigators he acted alone in retaliation for U.S. military aggression, law enforcement officials said.
The attack near Times Square came less than two months after eight people died near the World Trade Center in a truck attack authorities said was carried out by an Uzbek immigrant who admired the Islamic State group.
We are not the first time to call people to take measures before bad terrorist attack happen. Hotel x-ray baggage scanner could be widely at normal transportation places including railway station, subway, airport etc.