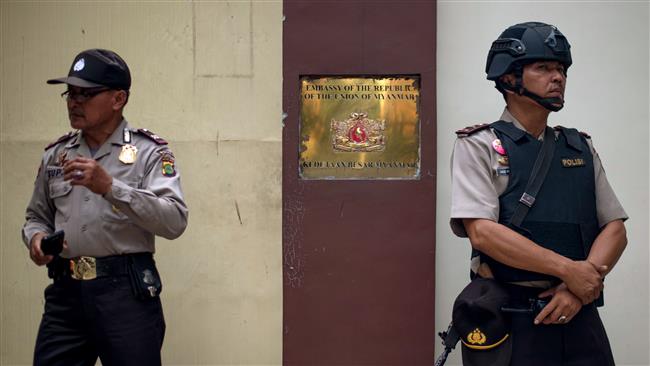 Rohingya and Aung San Suu Kyi has been the 2 hottest words in the past days.
Rohingya Muslims are among the most persecuted people in the world, and once again, they find themselves running for their lives.In the past 12 days, around 123,000 Rohingya have fled the country Myanmar and crossed into Bangladesh, UN figures show.
At the same time, the leader of Myanmar, Nobel laureate, Aung San Suu Kyi's words and action arose attention from all over the world.
Now, the Rohingya's situation is not that good. They cannot access the same resources and services that Myanmar's predominantly Buddhist citizens can. Despite this lack of recognition, they are not allowed to leave their settlements in Rakhine without government approval.
Indonesians, however, have shown solidarity with the Rohingya, carrying out regular protests to support them. Indonesia is the world's biggest Muslim-majority nation and the Rohingya issue has resonated there.
A petrol bomb was thrown at Myanmar's embassy in on Jl. Agus Salim in Central Jakarta early Sunday, police said, as anger grew across the mainly Muslim archipelago about violence against Rohingyas in Myanmar.
No one was injured in the incident, said Jakarta police spokesman Argo Yuwono. A patrolling police officer saw fire at the rear terrace on the second floor and immediately informed police who were guarding the embassy."We are still trying to catch the perpetrator," Agus told AFP.
Recently terrorist attack happened frequently enen in European countries. People all have awareness to security check in all the public areas.
Just like the embassy in Jakarta, all the hotels, concerts, are willing to equiped with xray baggage scanner and walk through gates. We'd like to see this, people's safety are geting highly attention by government and service apartment.