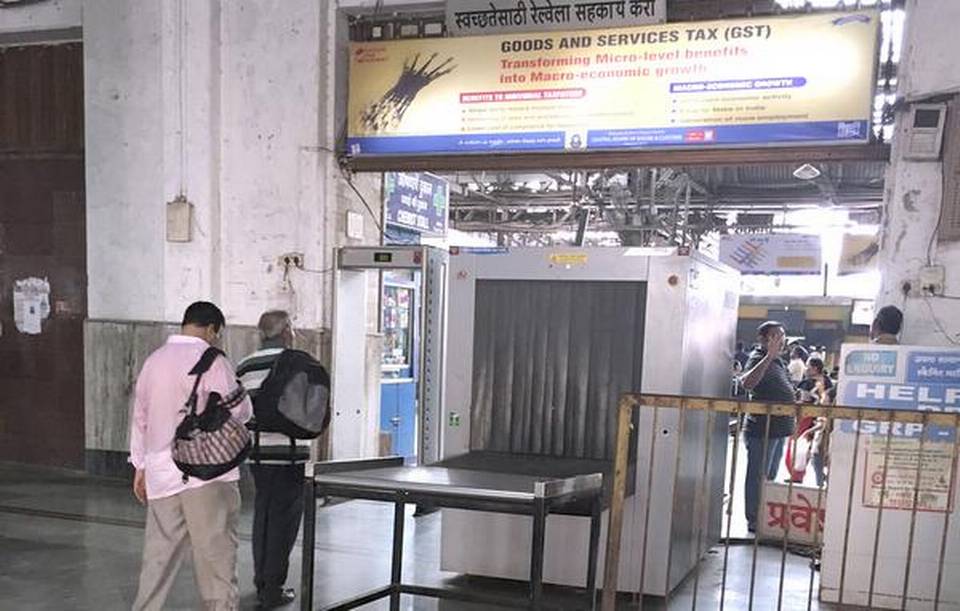 Journalists checked at Oberoi Trident Hotel in Mumbai.
Security checks are needed at London hotels, experts said Hotels in London need to put strict security measures in light of the threat of terrorist attacks, a tourism boss said.
Nigel Bishop, head of the Guild of Travel and Tourism, said hotels need to learn lessons following attacks on two hotels in Mumbai.
They need to invest in airport-style security, he said.
The British Hospitality Association said there was a difference between being safe and scaring people away.
Mr Bishop was speaking at a fundraiser for the victims of the Mumbai attack.
Gunmen launched co-ordinated attacks on 10 locations in Mumbai, including taking hostages at Taj Mahal Hotel and Oberoi Trident Hotel, on 26 November.
More than 170 people were killed in the attacks including about 80 killed in the hotels.
Mumbai lessons
Since the attack armed guards and sniffer dogs have been stationed at both the Mumbai hotels and X-ray machines are to screen guests' bags.
Mr Bishop said: "I think the (London) hotels have got to do a lot more."They need to take notice of what the aviation industry did. The aviation industry realised decades ago the huge importance of security and safety."
Vikram Oberoi, managing director of Oberoi Hotels, said: "Its very important for the government, whether that's in India or any other country, to really enhance intelligence."I think you really need to stop something like this before it even happens."
In a statement, the British Hospitality Association said that London hoteliers have lived with the threat of terror for decades and there is a difference between making people safe and scaring them away.