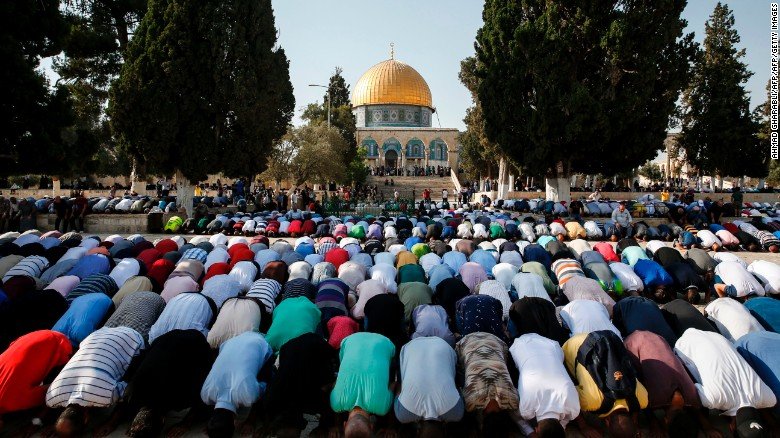 Jerusalem Friday prayers at Jerusalem's al-Aqsa Mosque passed peacefully, defying expectations of widespread demonstrations and potentially violent clashes around the Old City.
Israeli police added extra security and imposed age restrictions on worshipers allowed into the holy site, but midday prayer on Friday — often the flashpoint for clashes — passed in relative calm.
Women of all ages were permitted to pray at the site, which Muslims call the Noble Sanctuary and is known to Jews as the Temple Mount, but only men over the age of 50 were allowed in.
Younger worshipers gathered outside Israeli police barricades, praying in the midday sun. When prayers ended shortly after noon, the majority of the group left quickly and peacefully.
A small group of worshipers stayed behind, holding a nonviolent demonstration, facing a line of Israeli police.
The demonstration continued for hours, with chants of "Allahu Akbar" — Allah is the greatest — but eventually both groups of police and demonstrators dwindled. The Palestinian Red Crescent reported four people were injured.
Thanks to the added extra security-walk through metal detector foldable, that majority worshipers could left quickly and peacefully!