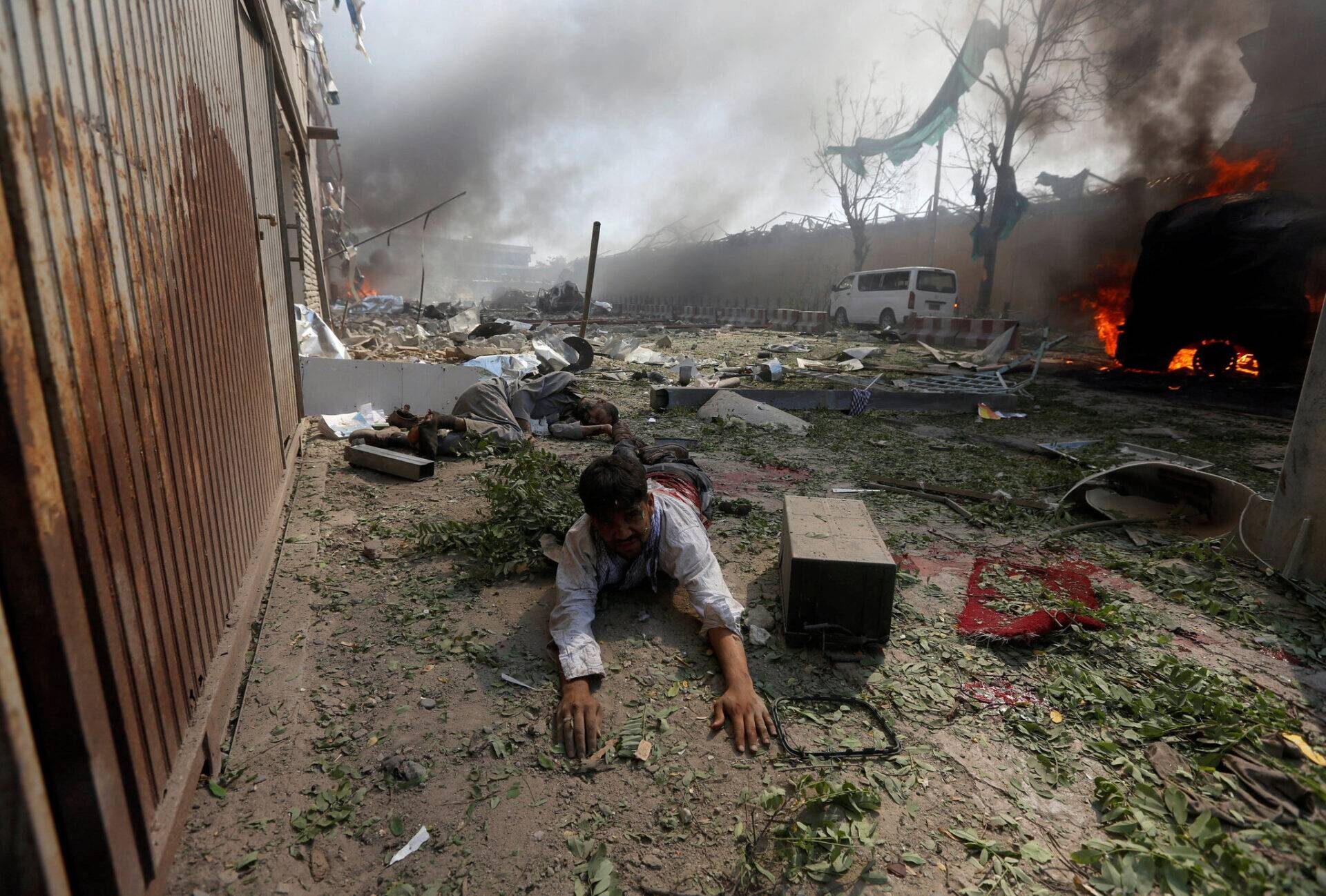 On this Wednesday(May 31th) morning rush hour, a massive suicide bombing occured in Kabul ,Afghanistan,which caused at least 90 people killing, and 400 injured.
The explosion, which entered the Muslim holy month of Ramadan, was one of the deadliest attacks on the capital in recent years.
The bomb exploded at the foreign ministry and the Afghan presidential palace near the German embassy. The streets are crowded with commuters, women shopping and school children, and the explosion seems likely to lead to high civilian deaths.
The Wall Street Journal reporter Jessica Donati, in Kabul, said the explosion happened close to Western embassies, government institutions and the residences of high-ranking officials.
Kabul residents said the explosion was so powerful it could be felt throughout the Afghan capital.Mohammad Hassan, who worked at a bank near the site of the blast, also said the explosion felt "like an earthquake".
Why such a terrible explosion happened?Why our human beings suffered so much from terrorist attack?
Look at these injured men and women,the elderly and children,there is nothing more urgent than to adopt some safety equipments to protect people's living from terrorism.
Safeagle,as a dedicated manufacturer in security check industry,always keep innovative,and have worked out a new portable explosives trace detector recently,with unique technology- expanding the fluorescent polymer (AFP). The new quenching technology can realize rapid and easy collection and analyze samples from suspect items,materials or people.