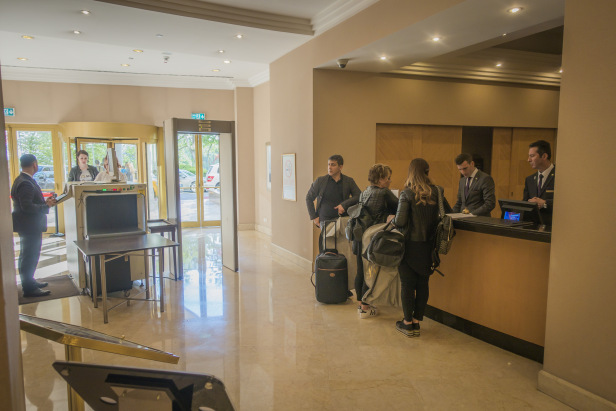 Ankara- Tourist arrivals rose 18 percent from a year ago to just over 2 million in April, the demand of the security products are also vital to keep safe,such as the luggage security x ray machine, door frame metal detector, UVIS etc, the Turkish tourism ministry has said.
The ministry said in a statement on Tuesday that tourists from Germany and Russia topped the list of foreign visitors in April every year.
The number of tourists visiting Turkey fell 30 percent last year for many reasons, including Turkish-Russian tension sparked by a Turkish Air Force F-16 fighter jet shooting down a Russian Sukhoi Su-24M attack aircraft near the Syria–Turkey border on November 24, 2017. The incident prompted Russia to impose a travel ban, which was later removed.
Among the other reasons behind the drop in the number of tourists were security concerns, which included terrorist bombings that took place in many tourism sites, and the abortive military coup of last July.So to keep people in safe condition, it is necessary and important to equip with the security products, for example, installing the X-ray baggage scanner to scan traveller'luggage for security check.