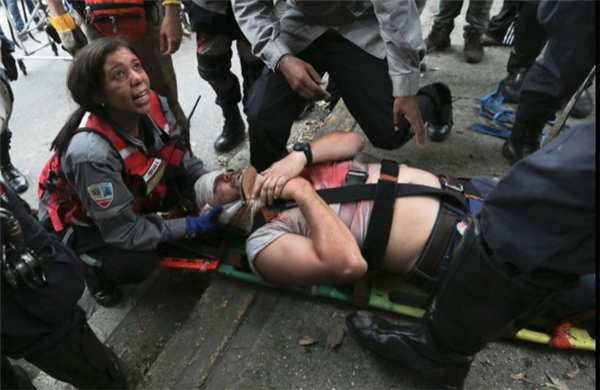 X ray Baggage Inspection System will increase in Venezuela to protect people's safety
At least three people were killed in shootings during Wednesday's demonstrations across the country, officials and relatives said, bringing the death toll in protests since March 29.
Venezuela has been rocked by intermittent but violent protests since the Supreme Court dissolved an opposition-led parliament last month. The move was reversed days later, but demonstrations had already erupted.
Further fueling the protests: The government banned opposition leader Henrique Capriles from all political activity for 15 years on April 7.
The turmoil is set against an economic crisis in which unemployment is set to surpass 25%, and people have struggled for years with food and medical shortages and skyrocketing prices.
Opposition leaders are calling for the National Assembly's powers to be fully restored, for all politicalprisoners to be freed, for a humanitarian corridor to be opened and for stalled elections to take place.
The country's economic crunch took another turn this week as the government seized a General Motors plant, prompting the auto giant to say it was halting operations in Venezuela.
Thursday's turnout could be lower than Wednesday's, in part because the latter was a holiday commemorating Venezuela's struggle for independence from Spain, journalist Stefano Pozzebon told CNN from Caracas.
Although the Government will take a lot of coercive measures, but the public's dissatisfaction is a long time accumulation, not easy to dissipate, in addition, the fuse may also lead more public aggrieved behavior. Believe in this critical moment, the following days government will pay more attention on public security job. There may also an increase on staff (screeners) number, who stations in all basic metro stations and etc public areas. For strictly handle X ray baggage inspection system, and attentive to any suspicious parcel or packages to reduce potential public hazard. But the most important, they'd better do more appease work and properly handle the public relations for the same time, so as the whole country could return to stability as soon as possible.