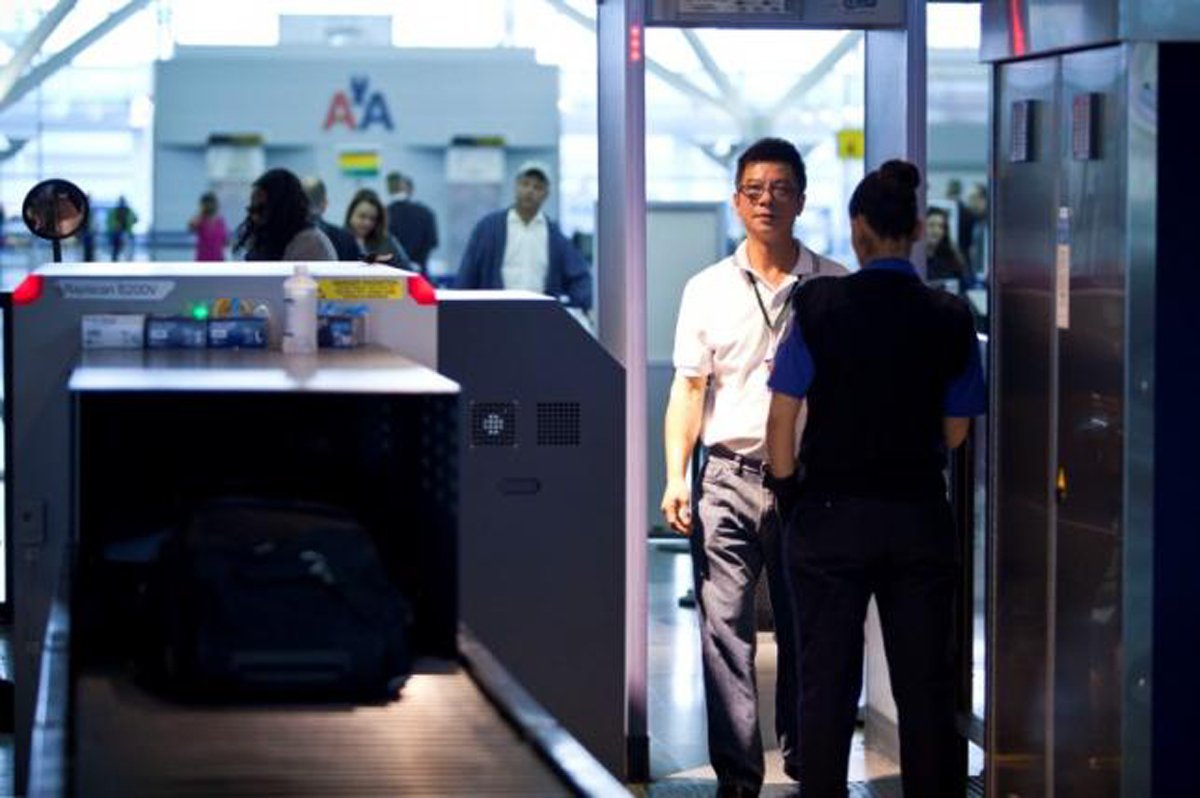 A traveler walks through a metal detector at a security checkpoint in John F. Kennedy Airport in New York, February, 18, 2011. REUTERS/Andrew Burton
By David Morgan
WASHINGTON (Reuters) – The top members of the U.S. Senate Commerce Committee have urged their counterparts in the House of Representatives to move forward on Senate legislation to boost aviation security and authorize the programs of the Federal Aviation Administration.
In a June 18 letter released on Wednesday, the senate panel's Republican chairman, John Thune of South Dakota, and its top Democrat, Bill Nelson of Florida, cautioned House lawmakers that Congress has only six weeks left to approve legislation before a temporary FAA funding patch expires in mid-July.
The letter, addressed to House Transportation Chairman Bill Schuster of Pennsylvania and that panel's top Democrat, Peter DeFazio of Oregon, urged movement on a Senate bill that passed with overwhelming bipartisan support last month.